Winding Down
Thank you to everyone who participated in the Classy Chassis Car Show! The rain went away, the cars shone, the people voted, and everyone had a great time on Sumner's Main Street.  Click here to look at photos and find out who won the awards.  Thank you again to Presenting Sponsor Sunset Auto Family!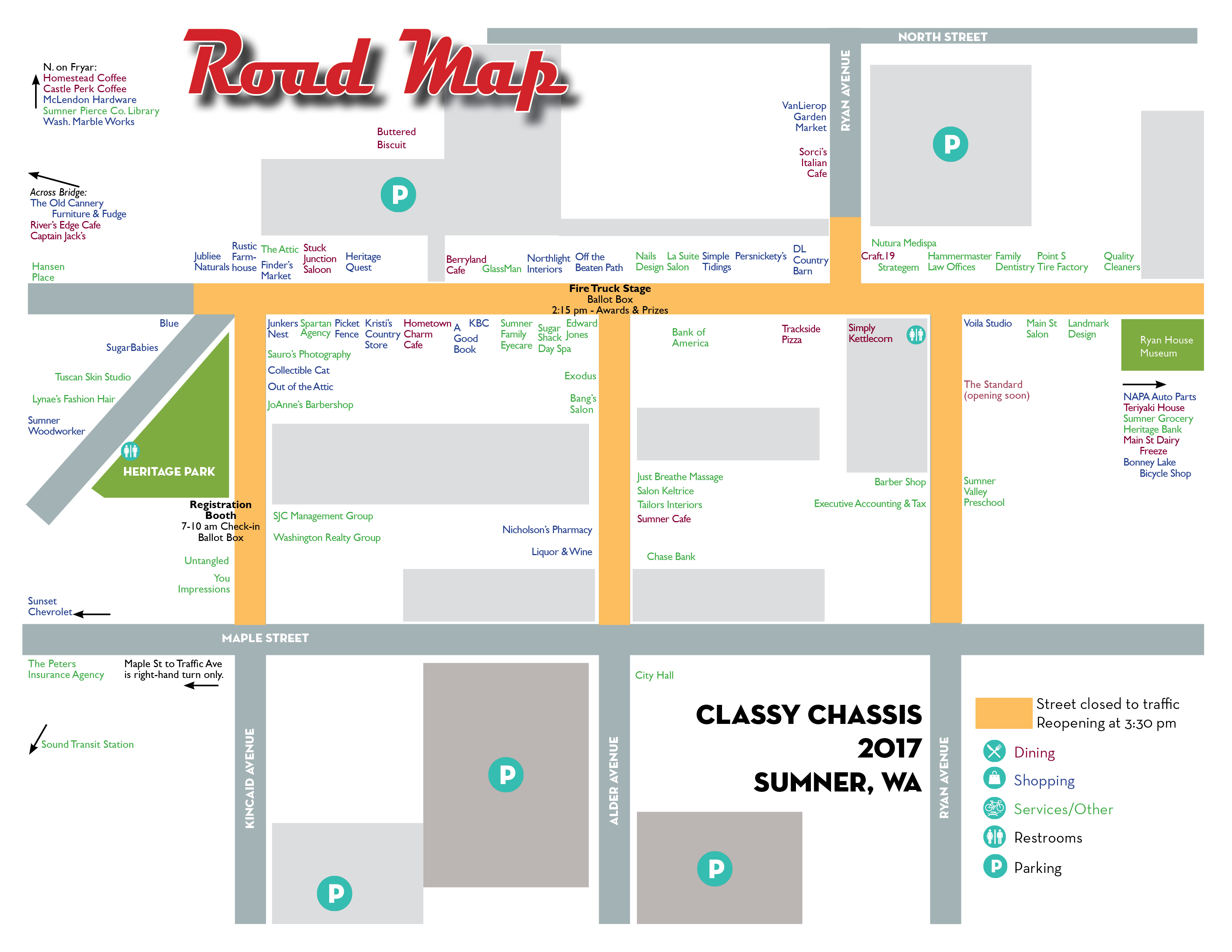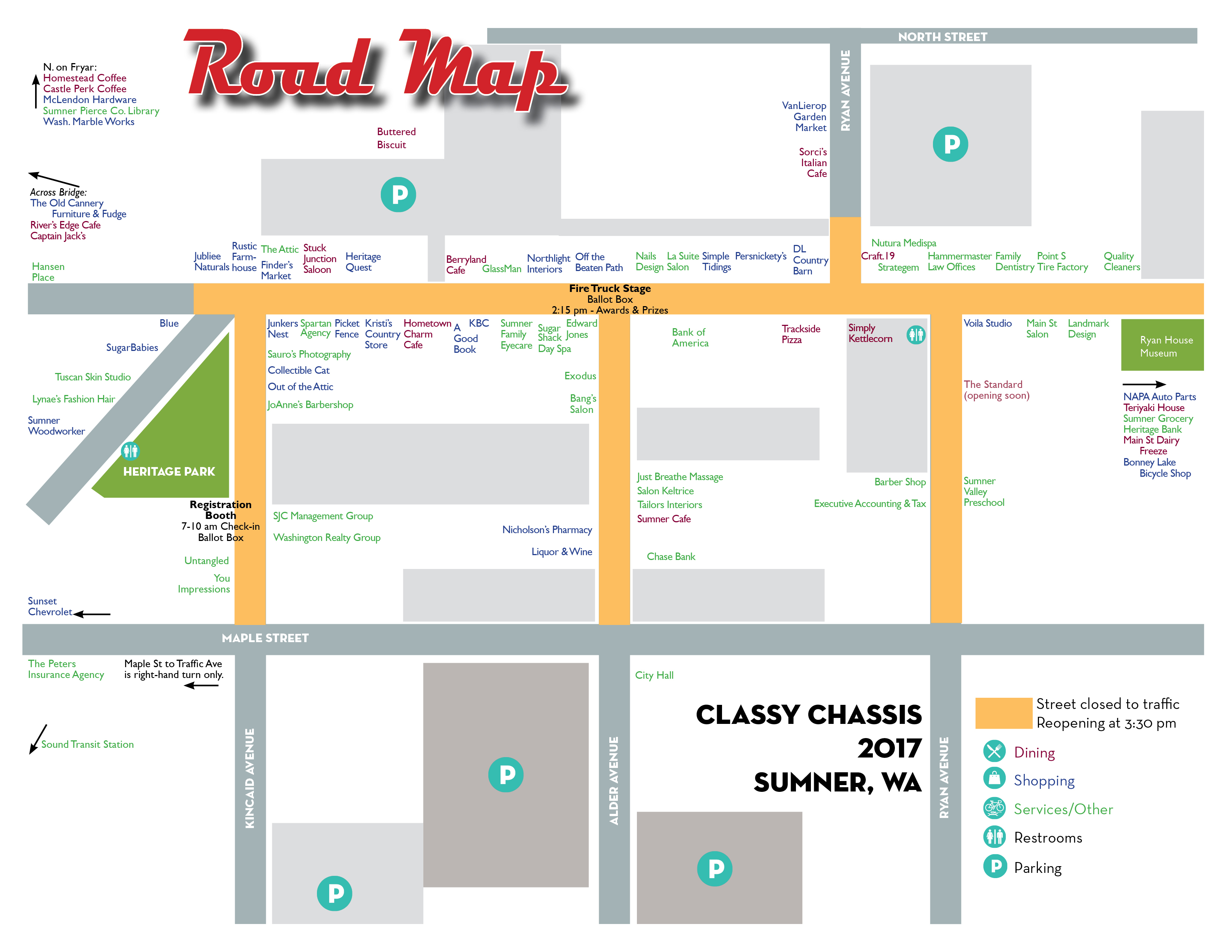 Awards
Awards will be announced starting at 2:15 pm at the Fire Engine "Stage" located at Alder & Main. This year's awards include
o Best In Show 1900-1930
o Best In Show 1931-1950
o Best In Show 1951-1960
o Best In Show 1961-1975
o Best In Show 1976-present
o Best Paint
o Best Original
o Best Foreign
o Best Custom
o Best Motor
o People's Choice
o Sponsor's Choice
To Vote for People's Choice
Pick up & drop off ballots at the Registration Booth in Heritage Park or at the Fire Engine Stage at Main & Alder. One ballot per person, please.
Prizes
Tickets for prizes go to car entrants only and are not available for sale. Prizes will be drawn directly after the awards. Thank you to our prize donors:
Craft.19
Farelli's Wood-Fired Pizza
Napa Auto Parts Sumner
Simple Tidings & Kitchen
Voila Art Studio
LeMay America's Car Museum
LeMay Family Foundation
Dining
Of course, you probably want to eat/snack during the show, and a lot of cars want to go out to dinner afterwards. You have a number of options. Just be sure to move your car to a parking lot before eating because we will open up the streets to traffic at 4 pm.
During/After Show Options Downtown  If staying after, move cars to downtown parking lots at 3 pm.
The Buttered Biscuit 6 am – 8 pm
Craft.19 Coffee & Crepes 7 am – 6 pm
Hometown Charm Cafe 7 am – 3 pm
Main Street Dairy Freeze 10 am – 9 pm
Point S Tires (free hot dogs & water)
Simply Kettlecorn (booth) 10 am – 3 pm
Sorci's Italian Cafe 11:30 am – 8 pm
Stuck Junction Saloon 11 am – 11 pm
Trackside Pizza 11 am – 10 pm
After-Show Options on East Main  (5 minute drive)
Aversano's – open until 9 pm
Farelli's Wood Fired Pizza – open until 12 am
Peking Garden – open until 9 pm
Schafer's Bar & Grill – open until 2 am
plus fast-food options including McDonald's, Jack-in-the-Box, Starbucks, Little Ceaser's, Subway and Jimmie John's.