Train to Sounders Game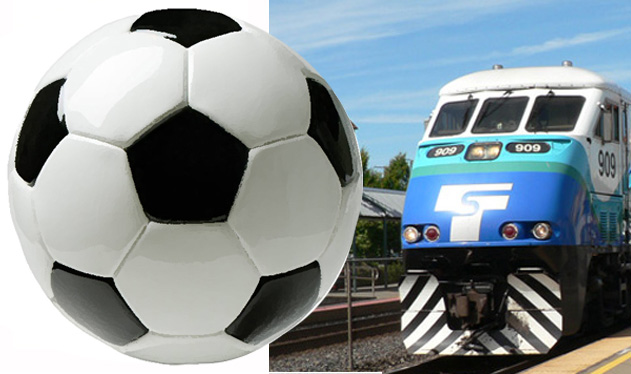 Ride Sound Transit's train to CenturyLink Field for the Sounders Game and avoid driving, parking and paying for parking!  Combine with eating and staying in Sumner for a stress-free weekend full only of soccer fun.
Local tip: buy your train tickets at any Sound Transit kiosk the day before to avoid the lines right before the train arrives.