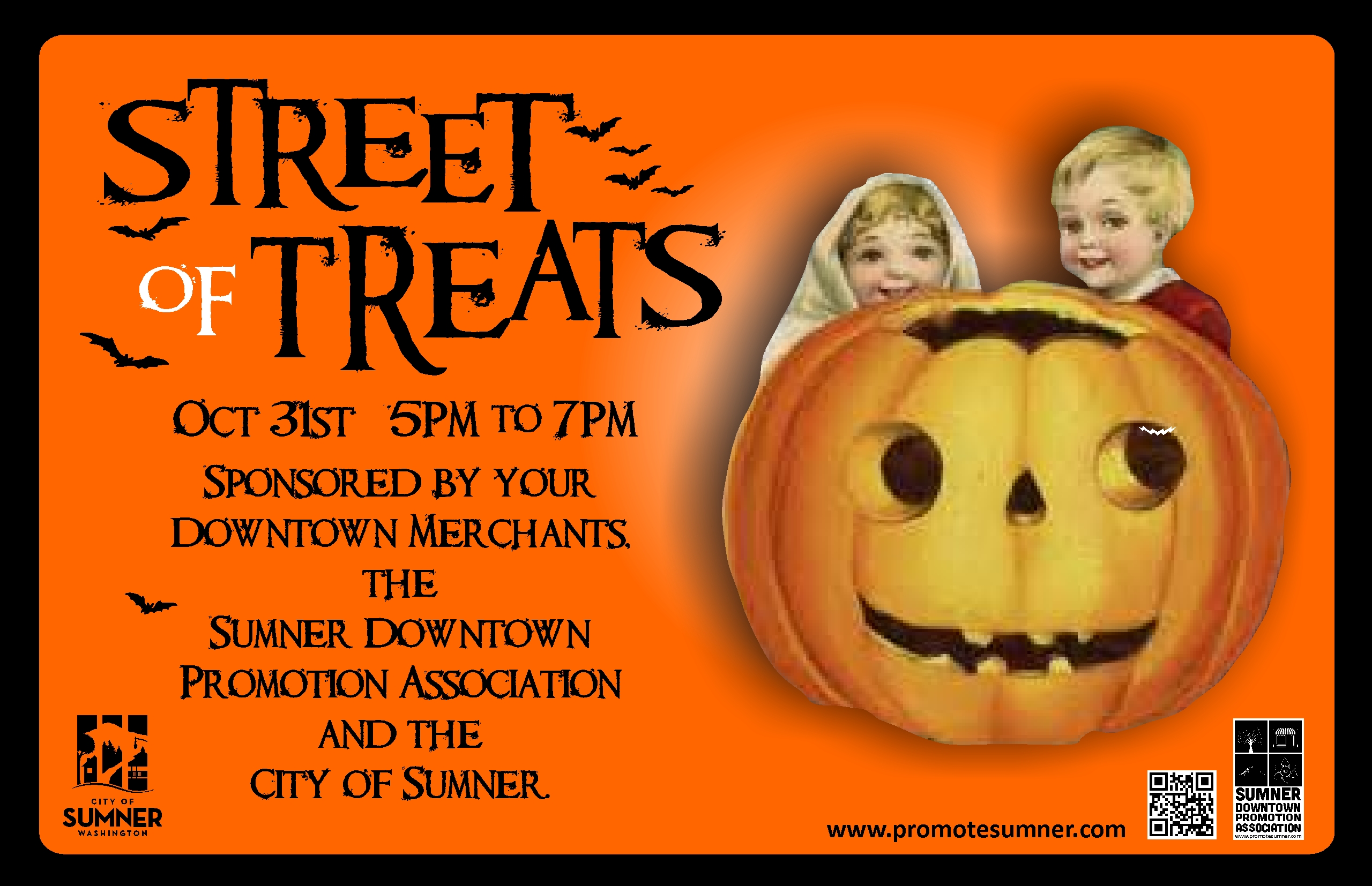 Street of Treats is tonight, October 31, 5-7 pm in Downtown Sumner.  Merchants will be giving out candy and Sumner Police will be giving out glow bracelets so all the little goblins and princesses are easy to see in the dark.
Halloween Safety Tips
For Kids
Make sure Trick-or-Treaters are visible. Wear bright clothing, carry a flashlight and get your glow bracelet from Sumner PD at Street of Treats.
Cross the road carefully.  Look both ways and make sure you don't "dart" out to visit a decorated home across the street.
Visit homes early in the evening or opt instead for hosted parties. In addition to Street of Treats, several churches in town are hosting events.
Make sure Trick-or-Treaters can see. Avoid masks that cover eye(s) and long costumes that create tripping hazards.
For Pets
Make sure all chocolate stays out of reach of Fido. Raisins and grapes are also poisonous to cats and dogs.
Keep dogs and cats confined to another room while trick-or-treaters are visiting.
Make sure your dogs and cats are licensed and microchipped.  These are extra insurance in case "Fluffy the Vampire Slayer" or "Cujo" go on their own "Incredible Journey" while out trick-or-treating with you or when you answer the door.  Click here for online licensing for Sumner pets.
Sadly, black cats can be in real danger around Halloween. Please keep black cats safely indoors around this holiday.