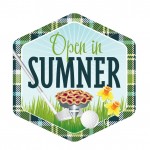 We're getting new partners involved in Open in Sumner every day!  Thank you to new sponsors Rotary Club of Sumner for sponsoring the Music Off Main concert. Thank you to Memory Haven for being the Tee Box Stage sponsor.  And, thank you to Napa Auto Parts of Sumner for sponsoring the Scorecards.  All proceeds benefit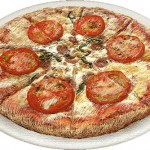 It's really exciting for Sumner to see not only Trackside Pizza coming to Downtown Sumner but also the work being done to restore and reuse our historic buildings.  Main Streets across America say that it's not a matter of if the old buildings burn, but when, unless someone does the kind of investment that Trackside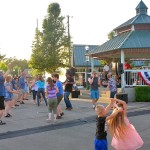 Local band, The Shy Boys, cover all your favorites from The Beatles to Santana.  They brought down the house (if a park can be a house) last year, and are ready to come back for more tunes, more dancing, and the perfect way to kick off Open in Sumner.  This special concert will be Saturday,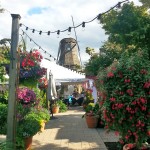 So exciting to hear that Sumner's own Windmill Gardens will be doing the flowers for the 2015 U.S. Open at nearby Chambers Bay.   What a great example of how the Open coming to our community helps local businesses.  Can we now say that Sumner is where champions shop? More about at Sumner's celebrations this June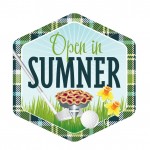 We have just confirmed sponsorships from The Old Cannery Furniture Warehouse, Sunset Chevrolet, DM Disposal and the Holiday Inn Express & Suites Sumner.  We're partnering with the Friends of American Lake Veteran's Course to really make this event serve a special purpose in helping to build the nation's only course specifically designed for disabled veterans.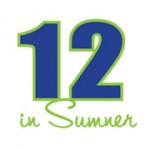 Sumner is a great option for enjoying the Seahawks home playoff game on Sunday, January 18.  Take the special Sounder trains from the Sumner Station right to CenturyLink Field.  To make sure you have plenty of energy to cheer, enjoy breakfast before the trains at Midtown Station, Mignon's Cafe Bellis,  Stuck Junction Saloon or Buttered