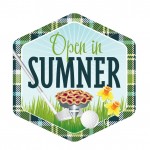 The 2014 U.S. Open is getting underway, which means it's only a year until the 2015 U.S. Open is here in Pierce County.  Sumner is a great location for enjoying the Open.  We are located near the Chambers Bay Course with convenient access to Open parking and shuttles.  We're planning fun ways to get you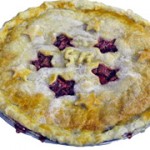 Apparently, June 9 is National Strawberry-Rhubarb Pie Day.  (We thought that was EVERY day!!)  If you're in Sumner to celebrate, stop by one of our many restaurants featuring rhubarb pie or crumble.  If you're not lucky enough to be near Sumner, here are some recipes to make your own.  At least here in the Pacific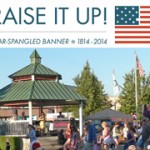 Sumner is helping America and the Smithsonian's National Museum of American History celebrate the 200th anniversary of the Star-Spangled Banner, the flag that inspired our National Anthem.  Sumner will be an official location to join in the nation-wide singing of the anthem at the same time on Flag Day, Saturday, June 14. To participate, come
The Culinary Institute of America and USA Today offer this basic guide to cooking with rhubarb.  Enjoy!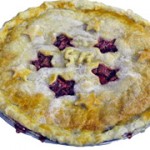 Friday, March 14, is Pi Day, celebrating the mathematical equation of 3.14.  In Sumner, though, it's a great reason to enjoy a slice of real pie, especially rhubarb.  Get a slice of homemade pie at Berryland Cafe or Dixie's Home Cookin' or try making your own pie with one of the rhubarb growers' recipes.
Enjoy PCTV's coverage of the Go West Summit, including Sumner's booth.
Did you know that it's currently rhubarb time?  While it's cold outside, rhubarb is growing in Puyallup Valley hothouses.