Sumner "so completely embodies the nostalgic ideals of small-town America" -The Seattle Times
Rhubarb Pie could be just your first taste of the fun you can have in and around Sumner. Whether you're looking for the quiet life or a rush of adrenaline, this is just a sampling of the options available to you: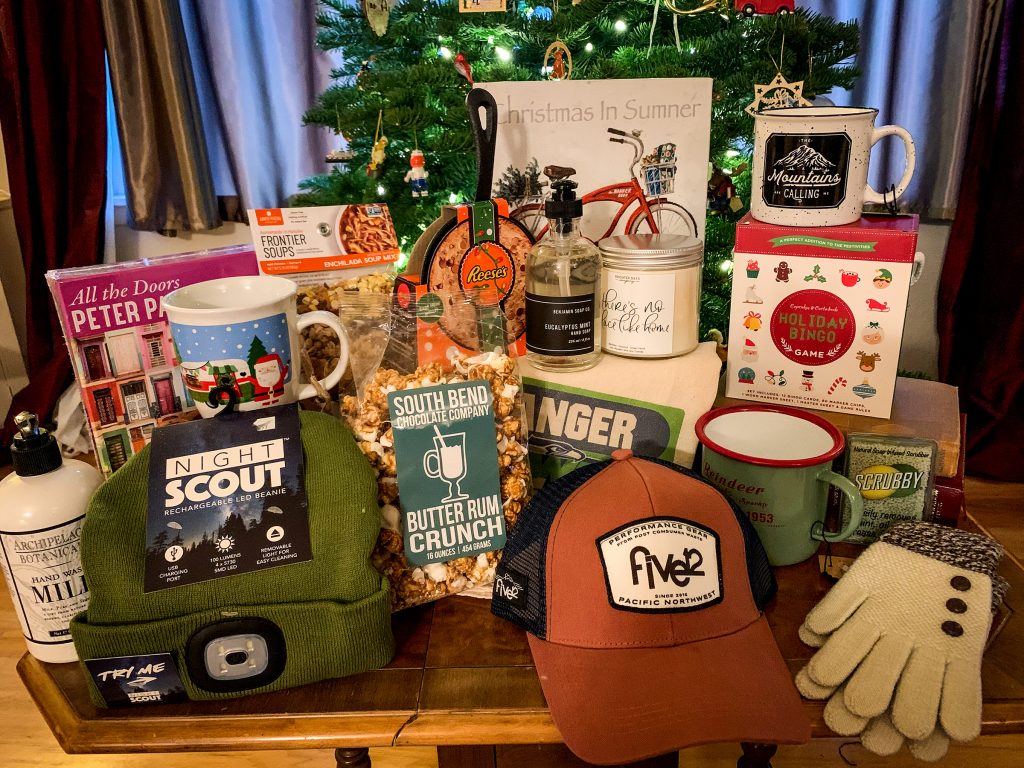 A Slice of Shopping
Want to shop in unique boutiques while skipping the crowds at the mall? Unique shops in Downtown Sumner offer distinctive style for yourself or gifts. Shop boutique clothing, outdoor gear, home design, books, shoes, lotions and more. If you're traveling and need some necessities, Fred Meyer and Nicholson's Pharmacy can help you feel right at home. If you prefer larger-scale shopping, The Outlet Collection is only 10 minutes away!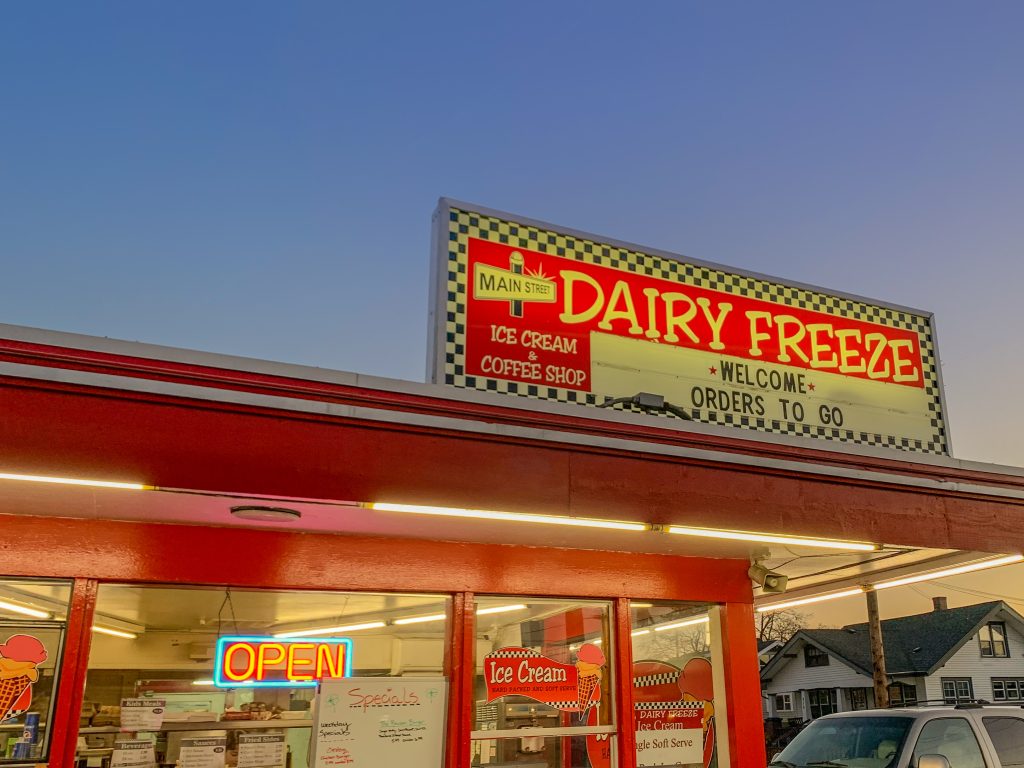 A Slice of Dining
Of course, there's plenty of places to eat in Sumner! American classics are served up with a side of gossip in hometown cafes and restaurants. From the pies of The Sumner Cafe to crepes at Craft.19, Sumner is the sweetest stop on the road between Seattle and Mt. Rainier. In the spring, many restaurants often feature dishes with rhubarb as well. Check out the Dining page to plan breakfast, lunch, dinner and every snack and beverage in between!
A Slice of Outdoors
Nothing goes as well with Rhubarb Pie as the fresh air of fir trees, high mountain peaks, hiking and picnics on top of the world. The Sumner Link Trail offers five and a half miles of flat, paved adventure for hiking or biking. Short connections also lead to the Interurban Trail to Seattle and the Foothills Train to Mt. Rainier, making Sumner a great stop for a multi-day walk or bike along the White River. If you prefer mountains to valleys, Sumner is less than an hour's drive from Mt. Rainier National Park. Visit Mt. Rainier National Park.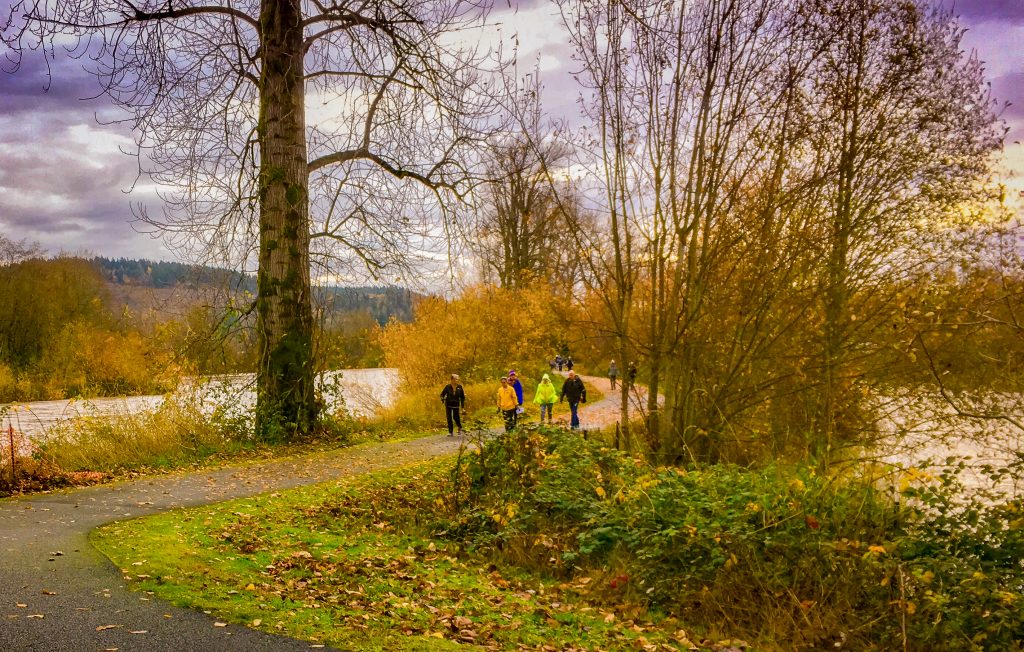 A Slice of Fishing
Sumner is a great place to start your fishing trip. We're surrounded by two rivers and located right between the salmon of Puget Sound, the rainbow trout of the mountains and the tiger muskies in neighboring Lake Tapps. Visit the Washington Department of Fish & Wildlife
A Slice of Sports
Work up a rhubarb appetite. Sumner is close to Chambers Bay Golf Course, home of the 2015 U.S. Open, Or, hop Sounder right in downtown Sumner for weekend games of the Mariners, Seahawks or Sounders. You board in Sumner, and step off the train right at the stadium–easier than finding parking! To get even easier, enjoy a game at Sunset Chev Stadium. Located right in the heart of Sumner, the stadium hosts "Friday Night Lights" with home football games and regional championships. Want to see the future of football and soccer?
A Slice of Seattle
Want to enjoy caffeinated energy of Seattle and return to sleep in Small Town USA? Sumner is the perfect opportunity! And, if you use Sounder, you don't even have to drive in the city. Sample Pike Place Market (think they have rhubarb?), the Seattle Art Museum, the Space Needle and Seattle Center and then come back "home." Visit Seattle Convention & Visitors Bureau
A Slice of Tacoma
We're even closer to Tacoma, and the trains run that way too! Visit Dale Chihuly's hometown by exploring Tacoma's Museum District or stroll the two-mile waterfront promenade along Commencement Bay. Visit Travel Tacoma – Mt. Rainier.
A Slice of Washington
And, closest to home is the Washington State Fair, just minutes away in neighboring Puyallup. This now month-long destination features concerts, a rodeo and scones. You might even find a slice of rhubarb pie, but that's kind of our thing!