Summertime is upon us. While this does mean sunshine and Rhubarb Days, it also marks peak garage sale season. Whether it's decluttering your home or finding a much needed furniture piece, garage sales have lots to offer for everyone. Taking them on at first however can be a surprisingly daunting task. That's exactly why us here at the Rhubarb Pie Capital wanted to show you these tips to help give you peace of mind in your house and your pocket when garage sale-ing.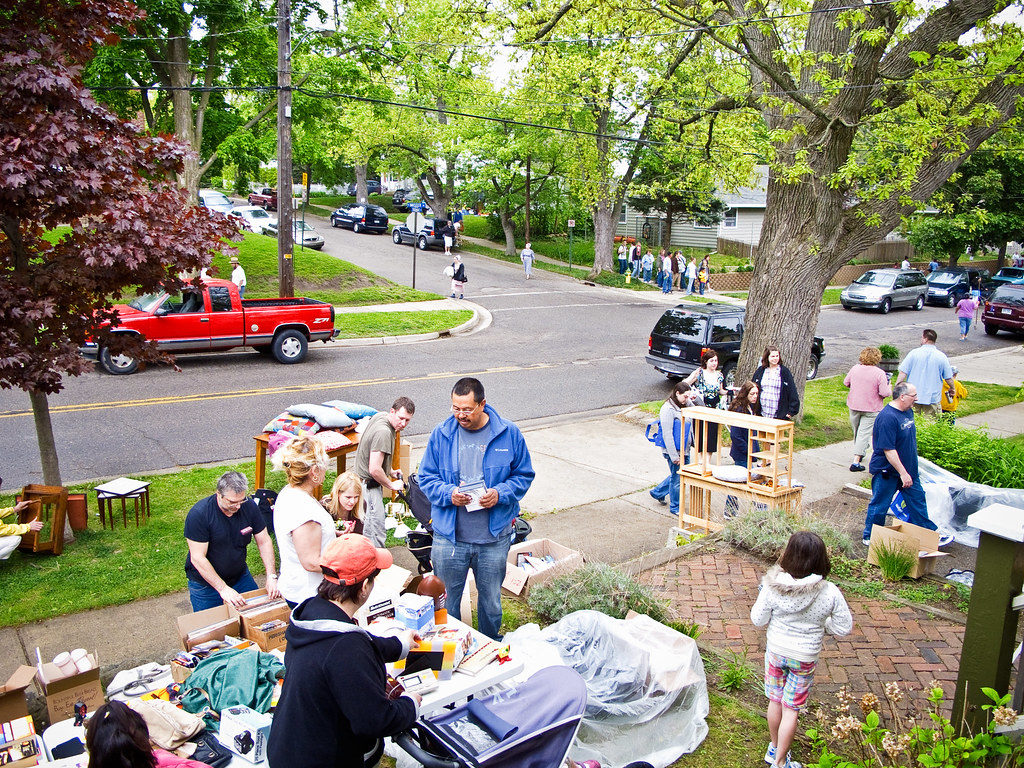 Tips for buyers
Come at the right time (first two hours is when good items go) – The early bird gets…you know the rest. The best items at a garage sale are almost all gone by the time it hits noon, so get out there early for a chance at finding some hidden gems.
Online searches to confirm price- A smartphone is the perfect tool for any garage sale. With an entire internet catalogue at your fingertips, check prices of any items of interest to avoid paying too much.

Inspect items carefully before buying– Don't forget a garage sale is always going to have trash that isn't another man's treasure: it's just junk. Always carefully look over items before buying to make sure everything is in order.

Bring your own packing supplies- If you're going to a garage sale to buy some large items, be prepared to transport those items. Often there aren't boxes or straps provided by the seller, so be sure to bring your own in case a table or some china plates catch your eye.
Always negotiate– If a price is too high, remember the unspoken rule of garage sales: all prices are negotiable. Never try and buy anything at face value, because chances are the price could be significantly lower.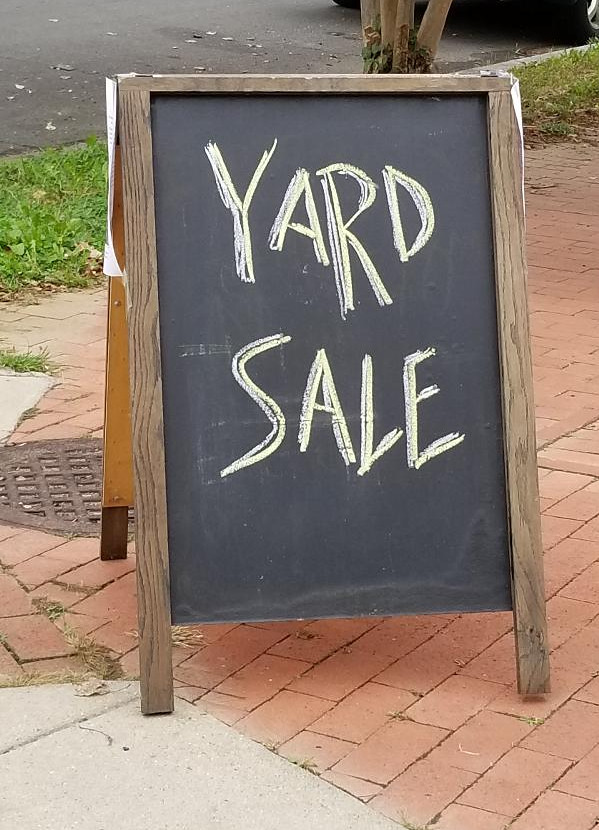 Tips for sellers
The day you pick is everything– A yard sale is all about attracting buyers, so making sure your date is accessible is vital. Weekends around holidays or major events (Rhubarb Days??) always tend to result in more people being out and about, which means more possible customers. Don't pick too many dates however, as it is against the law to hold a garage sale for more than 6 consecutive days.

Display is important– When setting up a garage sale, think carefully about where things are placed and how they're displayed. If you simply sprawl everything haphazardly out on your lawn, it looks like you don't care about it. By specifically organizing and treating items as important, customers will think you value the products more, potentially increasing their price.

The classic yard sale signs– A classic part of yard sales: the signs. It seems obvious, but be sure to advertise your sale all over town in visible areas. The more advertising, the more customers you'll have. Don't forget however, it is illegal to leave signs up after your garage sale has ended. Be sure to go around and tear 'em down after they've served their purpose.

Make the sale known online too- A good old garage sale sign is great, but advertising online can't hurt. Sites like com help both buyers and sellers with finding and promoting garage sales, publicizing the sale to an audience a sign cannot. Simply add yours to the site, and enjoy the extra influx of customers.

Carry change- An easy addition that makes a garage sale run much smoother is the carrying of change. Always be sure to have plenty of cash to be able to change whatever the customer has to offer. A lack of change may mean a customer walking away from a perfectly good transaction.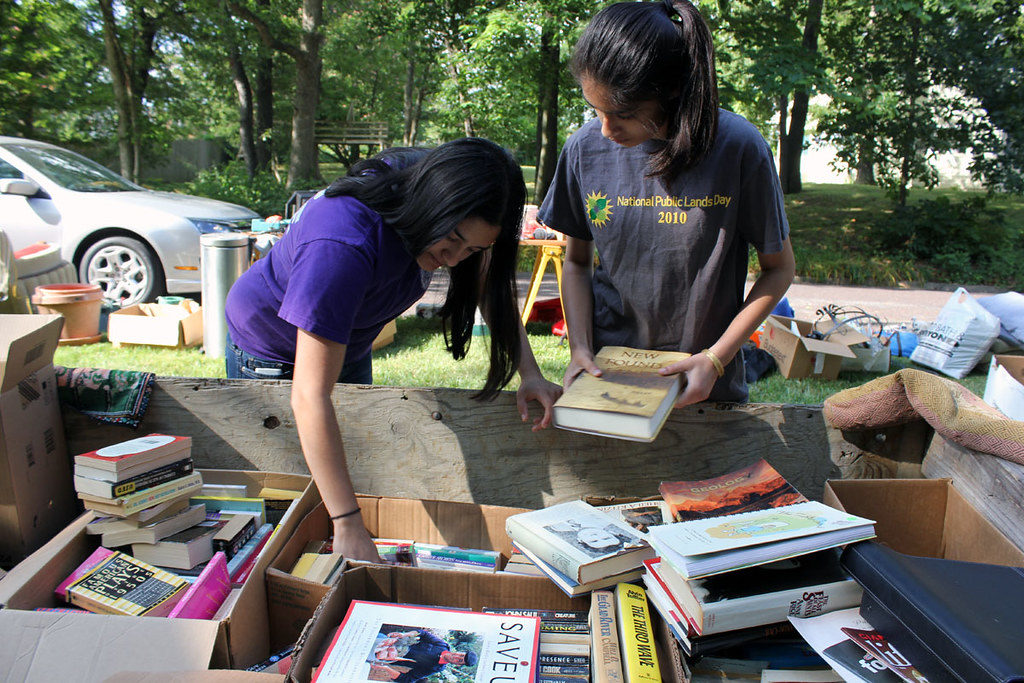 Top things that sell
Lightly used clothes– When we mean lightly used, we mean lightly Selling clothes is tricky because quality is everything (come on, no one is buying your 20 year old t-shirt). Look to sell clothes that look like they could pass for new or have only been worn a couple times. And please, please wash your clothes before you sell them.

Furniture– Furniture can always be a big ticket item at any yard sale. Old desks, chairs, and tables provide value even if scuffed. Just be careful with upholstered products, as the potential for uncleanliness can drive people away.

Tools– Not using that old hammer? Someone else could be willing to shell out for it. Tools of any kind except broken are always a lock to pique someone's interest and make you an extra couple bucks.

Dishware– It doesn't have to be fine china for it to sell; people are always looking for a bargain on dishware. Any plates, bowls, and silverware can go for decent money as long as they're still intact.

Games/Toys– A classic of yard sales, those Monopoly games and Lincoln logs will always be sought out by some buyer, so all you need to do is clean 'em and keep 'em front and center.

Books– Books, whether it's the complete Harry Potter set or an old Dr. Seuss book, can actually sell really quickly if in the right condition. As long as it's not torn and/or missing pages, you'll probably be able to find someone to purchase it.

Camping Gear- This is a sneaky one. It's hard to find good camping supplies at garage sales, so if any spare tents or Coleman grills are lying around, be sure to put them up for sale. The lower supply and high cost for brand-new products makes Camping Gear a big draw at any garage sale.

Vintage Video Games– First things first, this does not mean the scratched Xbox discs that you have that don't work anymore. Consoles and games from the 80's and 90's are back in a big way, and someone could be willing to spend top dollar on that Atari that's been sitting in the closet for the last 10 years.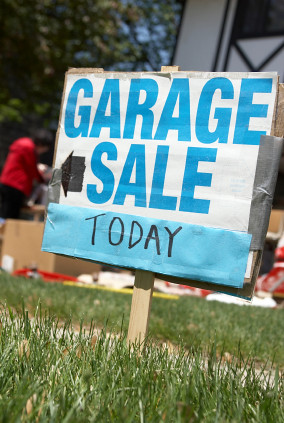 Things that don't sell
Candles– No matter how nice they smell, the chances of someone buying a used candle just aren't high due to the relatively low price to begin with. Brand new unused candles could garner some attention, but avoid used ones.

Shoes– This one depends shoe to shoe. Sure, someone may want to buy the pair of dress shoes that were only worn to a wedding once. But no one, and I mean absolutely no one, has any desire to buy an old pair of tennis shoes that are more sweat than shoe at this point. Stick to other items and send the old shoes to the trash chute.

Baby items (safety risk) – A laundry list of problems comes along with trying to sell old baby items. Anything from sanitation to recalls scares parents away from putting their little ones into a potentially unsafe crib. The better move is to donate the products to an organization like Goodwill or Salvation Army and let them make sure that that crib is still safe

Care products– Another health issue. While you might be the cleanest person in the world, the fact is that buyers still don't know you, so most steer clear of items like makeup, acne care, or any other types of skin and healthcare products.

Puzzles– The problem with puzzles is also what makes them great in the first place: they're a mystery. Puzzles could very easily be missing pieces, so buyers typically ignore them as a whole to avoid the trouble.

Stuffed animals– Oh, the germs. Stuffed animals are a loved part of childhood, but after children are done with them, they are not exactly left in the best shape. Buyers recognize that, so unless they're unused, it's better to avoid putting them out at all.
Electronics– Technology advances fast, so it's not going to be a shock when I say nobody has any use for your VCR. Further than that though, is the reality that things like CD-players and old laptops or desktops are also obsolete, making the chances of someone buying them slim. Vintage is still in however, so go ahead and bring out those things from the 80's if they're in good shape!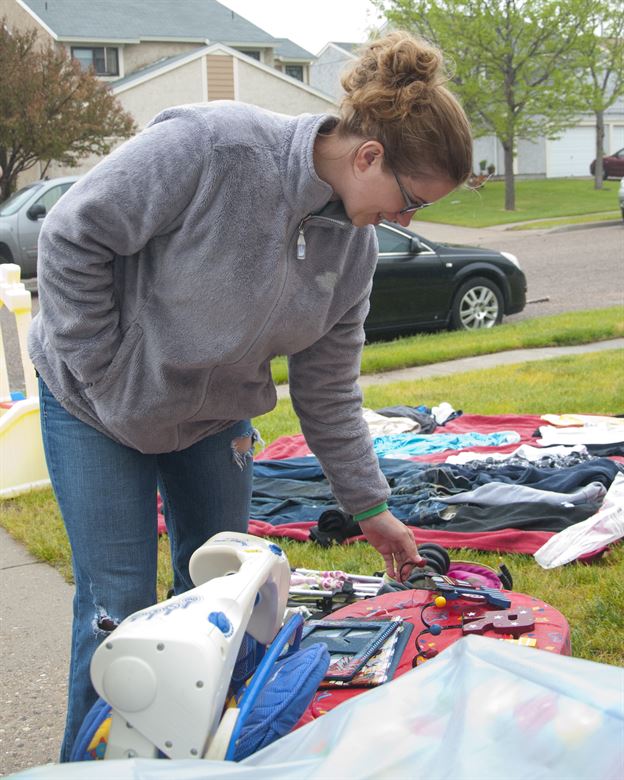 Finally, once again, the rules: while garage sales are always welcome in Sumner, there are a couple of rules we've mentioned that you can't forget. Garage sales cannot be longer than 6 days, and any signs put up for it must be taken down after the sale. Follow these guidelines, listen to the tips, and have fun yard-saleing all summer!
–Caden Wakefield