On a warm summer day, there is one place to be: sitting on a patio with family, friends, and food and drinks within reach. We've compiled a list of a few of the outdoor dining spaces throughout Sumner so everyone can eat alfresco all season long.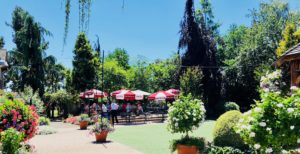 There is no better way to enjoy delicious bistro food than dining outdoors on the gorgeous grounds of Windmill Gardens. This peaceful patio is perfect for a long lunch with friends and family, followed up by a leisurely stroll through the beautiful gardens.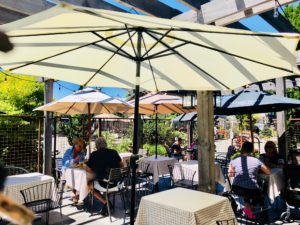 For warm days, the outdoor garden patio at this Italian bistro is the perfect place to savor delicious appetizers and enjoy a glass of wine. With an amazing Happy Hour and a beautiful view of the artistic grounds of neighboring Vanlierop Garden Market, this is the perfect place to unwind after a long day.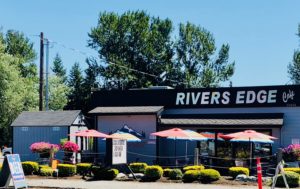 This outdoor patio is a great spot to enjoy a morning cup of coffee or a late, leisurely lunch of delicious sandwiches and a cold beer. After lunch, a short walk over to The Old Cannery located right next door to explore and pick up their famous fudge for dessert will make for the perfect ending to a great day.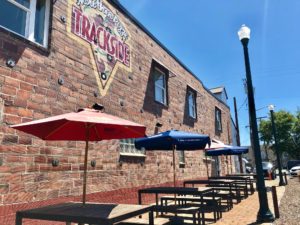 What is better than fresh artisan pizza, fresh salads, and sandwiches? Eating them outside, of course! This charming, kid-friendly (kids can make their own pizza!) restaurant with outdoor seating right downtown on Main Street in Sumner just can't be beat.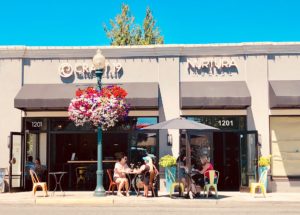 Although there are only a few outdoor tables, Craft.19's front façade opens up on warm days to let the sun and air in, making the entire front of this restaurant feel like an outdoor patio. Order a sweet and savory crepe, a cup of Sumner's very own Dillanos Coffee, and sit back and enjoy the view of Main Street, USA.
Do you have a favorite restaurant patio in Sumner that we didn't list? Let us know on Twitter or Instagram After you decide which patio to go to, dont forget to take a picture and tag us at #Sumnereats