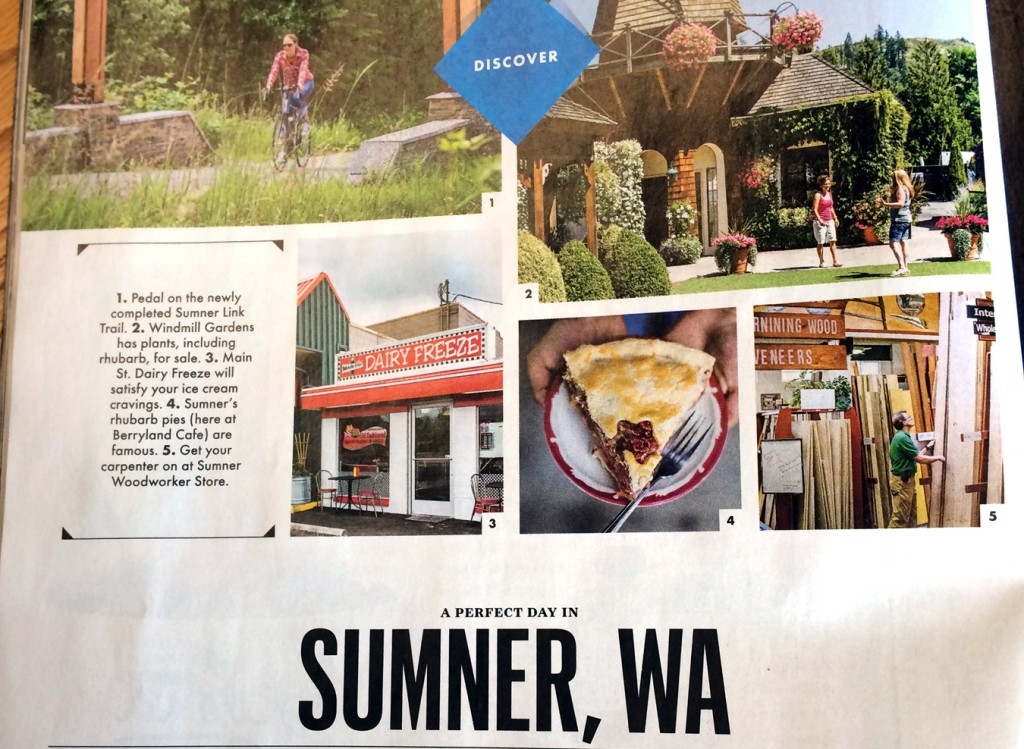 The August issue of Sunset Magazine features "A Perfect Day in Sumner, WA" and it's perfect indeed!  Please pick up a copy and plan your visit to the Rhubarb Pie Capital of the World.  Thank you to Rebekah Denn and Sunset for showing off Sumner so well.
"Festivals on Main Street, family-run boutiques, and a new cycling path–this little farm town is as all-American as rhubarb pie."
One correction: the fine arts festival was moved into July as part of Rhubarb Days so is not being held August 2-3.  See you instead at the Classy Chassis car show on August 16!  On the weekend of August 1, you can catch Manestage Theatre's Hello, Dolly! at the Performing Arts Center and ACT 1 Theatre's Sympathy Jones at the ACT 1 Theatre Productions Studio.